Sun Festival
http://fests.eu/de/festival/sun/
2015-07-19
2015-07-26
Ungarn
0-10,000
Wand
Solar.United.Natives
photo
2017-01-11 13:30:45
Megjöttek a képek. Első adag. Nagyon köszönjük Gotticon Photography-nak! :) The pictures have arrived! First dose. Thank you so much Gotticon Photography! :)
Peter Szvoboda Photography
photo
2017-01-11 12:49:13
Egy kis ízelítő a WinterSUN-ról Peter Szvoboda Photography által. Köszönjük! A bit preview from WinterSUN by Peter Szvoboda Photography, thanks a lot!
Péter
Egy kis ízelítő.... Peter Szvoboda Photography által... Köszönjük! A bit preview by Peter Szvoboda Photography, thanks a lot!
www.facebook.com
StereOMantra WinterSUN set (12.26.2016)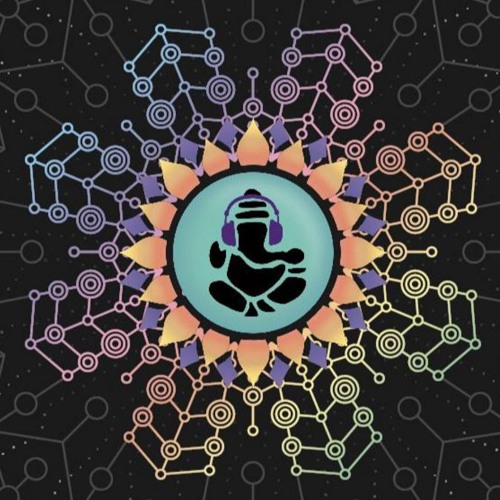 Thank you that so many of you came and filled the night with light. It was a pleasure to see the smiling faces. Thank you, that was our Christmas present. We also thank all the performers, helpers, contributors, because without them it wouldn't have been created. We apologize that the access was so slow, we need to develop our membership and presale systems, but we promise to pay attention to this in the future. See you on the S.U.N. in July! Aum Vlad, Hosszu Tomi Aurafood, Zvezda Beta, Botond, Brian Grassfield, Bunker Bunny's Hobby Workshops, Calman, Berke Nikoletta, Attila Comsat Kardos, DaoDe, Dharmatronic, Dorombal, Dualcron, Dj Dunya, ElmoStix Visual Poi, Pixie dream by Lufka Leather&festivalclothing, Full Kolor, Goa Bernie, Giudice Attila Gomba, Peti Helecz, Dj Hruscsov, Kornel Olah, Ujlaki Zsolt, MISO, Lumenartist, Martin Vice, Mauro Andorno, Slobodan Gacesa, Mangro Forest Art Studio, Mho Production, DJ Naga, Nigel Photon, Oleg Peti, Oshii Laszlo Osvath, Petar Sclerotium, Paul PS, Seldon, Florián Albert, Snag The Sunshepherd, StereOMantra, Subliminal Codes, TransNomad, János Molnár Trippy, Judit Lefkovics-Virág, Janis Lipstovs, ZuMArt Decor
soundcloud.com
WinterSUN ✹ After-party - Secret location!
event
2016-12-27 07:57:18
After Party @ R33! Come!
www.facebook.com
Timeline Photos
photo
2016-12-26 22:24:45
Fontos! Változások! Thal ma sajnos nem tud jönni fellépni, helyette Yury és Mauro (IT) fog egy b2b szettet tolni! ❁ EARTH GARDEN * TRIBAL FAMILY KALEIDOSCOPE ❁ stage timetable változás: 10.00-12.00. Dualcron (aka Yury & Ary) 12.00-01.30 Naga & Beta 01.30-03.00 Cheeky & Mc Fedora 03.00-04.30 Beta 04.30-06.30 Calman 06.30-08.00 Seldon
Photos from Solar.United.Natives's post
photo
2016-12-26 18:51:54
A tűz lázba hoz, lelket érint meg, és euforikus hatása miatt már az ősi kultúrákban is szimbolikus jelentéssel bírt, nem csak őselemként, de az ősök és istenek megidézésénél is többnyire alapvető "kellékké" vált. Zsonglőr berkeken belül a "tűzeszme" tradícióvá nőtte ki magát, ami a szürke hétköznapokban varázslatos hangulatot teremt. Ez a szentesi Spiral Flames Tűzzsonglőr Társulat célja is, hogy olyan műsort varázsoljanak, mely a tűz megnyugtató és ámulatba ejtő hatásait érvényesíti különféle speciálisan kialakított eszközökkel és koreografált előadásmóddal. A kertben láthatjuk majd őket holnap este a WinterSUN-on!
Photos from Solar.United.Natives's post
photo
2016-12-26 11:42:07
Fontos! Amellett, hogy a belépővel a S.U.N. jövőjét segítitek, a kertben a az alapítványi teaháznál találkozhattok közösségünk aktív tagjaival, és célzottan is támogathattok számotokra szimpatikus projekteket. Sőt, a kézművesektől az adományokért cserébe a kézműves termékekből ajándékot is választhattok, és többet is megtudhattok a jövő évi terveinkről. Ott lesz a Bunker Bunny kreatív csapat, a Healingből Szofi, Tibi kovács, Janis a fafaragó, Jáncsik Feri, Anton a világutazó szakácsművész is, és még sokan mások. Lesz tea, tűz, és jó hangulat. Egy kis Csobánkapuszta a Dürer Kertben ;)
Timeline Photos
photo
2016-12-25 16:53:18
TIMETABLE! :)
Timeline Photos
photo
2016-12-25 14:11:07
VISUAL ARTISTS: See (SIC): Full Kolor: Outstanda: Trippy: Lumenartist: photo by Gergely Somogyi Photography at S.U.N. 2016
Kommentare
Teile deine Meinung zu diesem Festival
Website www.sunfestival.info Kategorie Dance / Electronic Besucher 0-10,000
Facebook Twitter Google Bearbeiten dieses Festival Hintergrund hochladen
19.7 - 26.7 2015 (vergangen)
24.7 - 28.7 2013 (vergangen)
Weitere Festivals in diesem Stil: Dance / Electronic