Fests.eu provides latest news for 1000+ festivals all over the worls
Mutek Festival 2016
Montreal, Quebec, Canada
Mutek Festival
http://fests.eu/en/festival/mutek/
2014-05-28
2014-06-01
Montreal, Quebec, Canada
Feed
Nouvelle Administration
photo
2016-05-05 18:02:31
DÉVOILEMENT DE LA PROGRAMMATION GRATUITE ET DES PROJETS SPÉCIAUX
Programmation gratuite et projets spéciaux de MUTEK 2016!
eepurl.com
DÉVOILEMENT DE LA PROGRAMMATION GRATUITE ET DES PROJETS SPÉCIAUX
Dévoilement de la programmation gratuite et des projets spéciaux de la 17ème édition
eepurl.com
FREE PROGRAMMING AND SPECIAL PROJECTS REVEALED
The 17th Edition of MUTEK Ready for Liftoff
eepurl.com
MUTEK MONTRÉAL 2016 - Amuse Bouche
video
2016-05-04 17:00:00
Here's your MUTEK 2016 amuse-bouche with Dawn of Midi, Colleen, Kara-Lis Coverdale, NONOTAK studio, Lee Gamble & Dave Gaskarth, Tim Hecker, Aïsha Devi, Paul Jebanasam & Tarik Barri, Tim Hecker, franck vigroux & Kurt d'Haeseleer, Lakker, Orphx, Essaie pas, Peder Mannerfelt
gph.is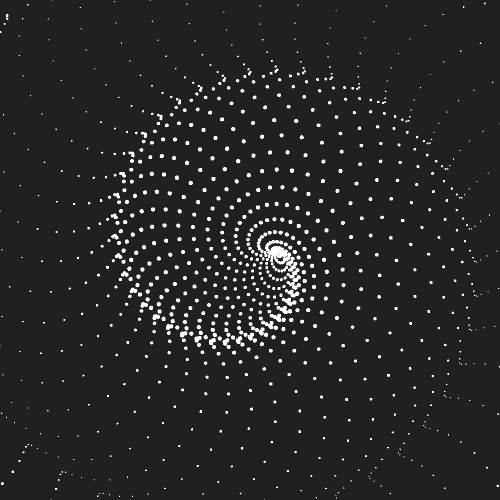 Last day to get a PASS at a reduced price! Save money ►
gph.is
Devenir Bénévole
APPEL AUX BÉNÉVOLES // CALL FOR VOLUNTEERS (AVANT LE 6 MAI - UNTIL MAY 6) Chaque année nous recrutons une équipe de bénévoles motivés et dévoués, une aide précieuse et indispensable pour le succès du festival. Si l'expérience vous tente vous pouvez désormais soumettre votre intérêt via le formulaire de notre site web: ► bit.ly/mutek_Benevole ▬▬▬▬▬▬ Every year, volunteers make all the difference for MUTEK! It's a great way to experience the festival from the inside and contribute to the community. If you want to give a try this year, you can now apply through the form on our website: ► bit.ly/mutek-Benevole
bit.ly
Resident Advisor
MUTEK at #3!
www.residentadvisor.net
VR SALON #2 présenté par MUTEK 2016
event
2016-05-03 00:10:58
After a first successful edition, MUTEK convenes the VR Salon #2 (Phi Centre) this spring in order to continue to explore the multiple creative potential of virtual reality in culture, media and entertainment: round tables, presentations, creative workshop, networking cocktail and a VR Exhibition open to the public. ► PASS VR SALON (150$ + txs & f.s.) Get your pass here: ▬▬▬▬▬▬ Après une première édition très réussie, MUTEK propose VR Salon #2 ce printemps pour poursuivre son exploration du potentiel créatif de la réalité virtuelle dans la culture, les médias et le divertissement: tables rondes, présentations, atelier de création, cocktail de réseautage et une exposition qui sera également ouverte au grand public.
www.facebook.com
::: JEREMY GARA
video
2016-05-02 23:25:24
::: JEREMY GARA // 03 JN // MUTEK 2016 pres. NOCTURNE 3 WHO ► Montréal musician Jeremy Gara, member of Arcade Fire since 2004 STYLE ► Experimental ambient, densely textured melodies, abstract noise LABELS ► NRCSS Industry BIO ► bit.ly/mutek-JeremyGara
Comments
Share your opinion of this festival
Website www.mutek.org Category Dance / Electronic
MUTEK is an annual five-day event in Montreal that takes place in late May and early June. Each year, more than 100 artists, panelists, and industry professionals participate in what has become a leading event of its kind in Northern America.

The MUTEK festival has presented many of electronic music's most famous figures, but also provides a platform for numerous new talents who have gone on to build sustainable careers, often as a result of their appearances at the festival.
Facebook Twitter Google Edit this festival Upload background
28.5 - 1.6 2014 (past)
29.5 - 2.6 2013 (past)
30.5 - 3.6 2012 (past)
Other festivals in this style: Dance / Electronic