Fests.eu provides latest news for 1000+ festivals all over the worls
Summer Breeze Festival 2016
Dinkelsbühl, Germany
Summer Breeze Festival
http://fests.eu/en/festival/summer-breeze/
2014-08-14
2014-08-16
Dinkelsbühl, Germany
Feed
Timeline Photos
photo
2016-05-01 16:00:00
Ein Sonntagmittag-Auftrag der Spitzenklasse! Versucht mal, die "großen" Namen etwas zu überspringen, es müssen auch nicht nur Bands aus dem SUMMER BREEZE Open Air 2016 Line Up sein, wie im unten stehenden Beispiel. Grüße Rotten Sound Obscura Mastodon ABBATH -Official- Napalm Death
Implore - "Sentenced" (official video clip)
video
2016-04-30 16:30:00
Implore blasten euch im August beim SUMMER BREEZE Open Air 2016 einen Kopf kürzer.
Timeline Photos
photo
2016-04-29 19:30:43
Weniger als 110 Tage bis zum SUMMER BREEZE Open Air 2016! Startet gut in euer Wochenende. Hörner hoch! -------------------- Less than 110 days until SUMMER BREEZE Open Air 2016! Have a good weekend. Horns up! Cheers Jagger/Breeze
Timeline Photos
photo
2016-04-29 16:00:00
SUMMER BREEZE Open Air 2016 Get your tickets now: www.sbtix.de
Timeline Photos
photo
2016-04-28 16:00:01
Coheed and Cambria confirmed for SUMMER BREEZE Open Air 2016 Darf es gerne etwas progressiver sein und über das lupenreine Heavy Metal-Spektrum hinausgehen? Dann dürfte die folgende Bestätigung genau das Richtige für euch sein. COHEED AND CAMBRIA kommen zum SUMMER BREEZE Open Air nach Dinkelsbühl. Damit dürften wohl die wenigsten gerechnet haben und obwohl die Band aus New York auf den ersten Blick nicht als "typische" BREEZE-Band durchgeht, werden euch COHEED AND CAMBRIA zeigen, dass sie mit ihrem Progressiven Rock durchaus zwischen Slayer, Asking Alexandria oder Napalm Death bestehen können. Seit dem Jahrtausendwechsel gehören die Jungs zur Speerspitze der neuen Prog-Bewegung; und mit den bei COHEED AND CAMBRIA immer wieder zum Zuge kommenden Metal- und Indie-Versatzstücken weisen die Amerikaner ein Markenzeichen auf, das ihren durchaus breitgefächerten musikalischen Geschmack perfekt widerspiegelt. Und mit Sänger Claudio Sanchez haben die Jungs eh ein Ass im Ärmel, das euch in Dinkelsbühl gerne in die fabelhafte SciFi-Welt ihrer Konzeptalben mitnimmt. Rush-Fans sind ebenso angesprochen, wie Porcupine Tree-Anhänger, Avantgarde-Liebhaber und sonstige aufgeschlossene (Prog) Rock-Fans. ----------------------------------------- Would you like something a bit more progressive? Something that goes beyond the spectrum of pure heavy metal? Then the next confirmation should be perfect for you. COHEED AND CAMBRIA are coming to SUMMER BREEZE in Dinkelsbühl. Probably almost no one expected to see them here, and even though the New Yorkers aren't a "typical" SUMMER BREEZE band at first glance, COHEED AND CAMBRIA will show you that their progressive rock can definitely prevail among the likes of Slayer, Asking Alexandria and Napalm Death. Since the change of millennium these guys have been among the leaders of the new prog movement. With their ever-present metal and indie elements the Americans have forged an identity that perfectly reflects their wide array of musical influences. And with singer Claudio Sanchez the band have an ace up their sleeves, who will gladly take you on our trip through the sci-fi world of their concept albums. Rush fans, as well as Porcupine Tree followers, avantgarde lovers and all other open-minded (prog) rock fans should take note.
Timeline Photos
photo
2016-04-27 16:00:01
Människor från Sverige! Sabaton, Arch Enemy, At The Gates (Official), Pain, Katatonia, Blues Pills, Soilwork, UNLEASHED, Entombed A.D., Grand Magus, Tribulation (Official), Bombus, Psychopunch and Thundermother will be at SUMMER BREEZE Open Air 2016. Också kommer?
media.giphy.com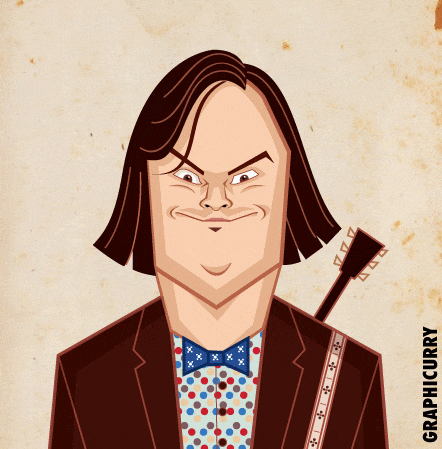 Ein genialer Zeitvertreib mit Musiklegenden für den Mittwochmittag! Versucht mal das GIF bei Dio zu stoppen. Erkennt ihr alle? Wer ist am besten getroffen? \m/ Roman/Breeze
media.giphy.com
Timeline Photos
photo
2016-04-27 12:00:00
Kalender zum Download verfügbar: Mai Rechtzeitig zum Monatsbeginn haben wir für euch ein Kalender-Wallpaper mit einem SUMMER BREEZE 2015-Schnappschuß zum Download bereitgestellt, dass ihr eure Desktophintergründe verschönern könnt und den Überblick behaltet. Alle Formate für die jeweils passenden Endgeräte findet ihr hier: ----------------------------------- Calendar available for download: May In time for the beginning of the month we have put up a calendar wallpaper with a SUMMER BREEZE 2015 snapshot for download, so you can decorate your desktop and stay on top of things. All formats for the respective devices can be found here:
Timeline Photos
photo
2016-04-26 16:30:00
Anybody active on Twitter? We are tweeting, and tweeting,... -->
Timeline Photos
photo
2016-04-25 13:00:52
"Den nächsten Song haben wir schon ewig nicht mehr geprobt, mal schauen ob ihr die Fehler hört!" Was würden, eurer Meinung nach, Metal Bands nicht auf der Bühne sagen?
Comments
Share your opinion of this festival
Website www.summer-breeze.de Category Metal
Facebook Twitter Google Edit this festival Upload background
14.8 - 16.8 2014 (past)
15.8 - 17.8 2013 (past)
16.8 - 18.8 2012 (past)
Other festivals in this style: Metal