Ozora Festival 2017
Hungría
Ozora Festival
http://fests.eu/es/festival/ozora/
2014-07-29
2014-08-03
Hungría
20,000-30,000
Muro
What's New?
Time goes by, it is January, we're here in Goa, India again. The sun is shining, the birds are singing, drinks are cold (for a while) – life is beautiful. We always recommend that you forget the endless voices that are crowing 'Goa is not the same', but this year there are obviously plenty of changes. Calm down, no worries, we can solve them. Read more:
ozorianprophet.eu
Sonic Species - Ozora One Day In Tokyo 2017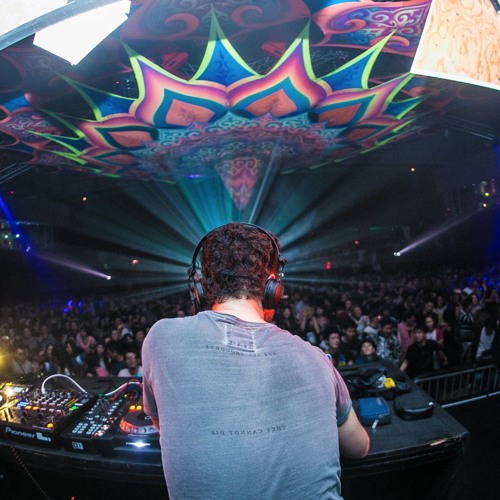 soundcloud.com
Photos from Ozora Festival official's post
photo
2017-01-21 14:16:30
One Day in Tokyo 2017 ライブ Live streaming: radiOzora trance channel
Ozora Festival official's cover photo
photo
2017-01-20 13:23:56
Global Illumination
video
2017-01-20 09:25:10
Global Illumination @ OZORA One Day in Tokyo 2017 With our Global Illumination team we're providing stunning video mapped visuals at the Arena stage of One Day in Tokyo in ageHa tomorrow! ARENAのヴィジュアルを担当する Global Illuminationが、昨年本国OZORAでメインステージ、DJブースを演出した際のムービーをシェア! "One Day in Tokyo"では 毎回ARENAを異空間へと変貌させるSUNSHINE FESTIVALのデコレーションチームとの融合に期待が高まります! GLOBAL ILLUMINATION オリジナルのヴィジュアルと高揚するメッセージングを魅力的に組み合わせ、サイケデリックなパフォーマンスを行うアーティスト集団。 中心となるメンバーは90年代半ばにサイケデリックカルチャーにコネクトし、それ以来、数多くの短編映画、アニメーション、ミュージックビデオ、コマーシャルをはじめ、OZORAやBOOMのようなフェスティバルでのオーディオビデオのパフォーマンスを作り上げてきた。またハンガリーのS.U.Nフェスティバルでは、クリエイティブチームの一員として参加している。 2016年は、IBOGA 20周年のホログラムショーの映像クルーとして活動しているほか、Limelight Projection Mappingとの共作"Interconnection"が、3Dプロジェクションマッピングの世界的コンペティション "IMapp Bucharest 2016"で審査員賞と一般投票賞をダブル受賞するなど、サイケデリックヴィジュアルシーンを牽引している存在である。 → 特設サイト Special Site
N-Port, by Mirror System
video
2017-01-17 15:21:06
N-Port is the acclaimed second studio album of Mirror System, the downtempo/chillout sister project of System 7's Steve Hillage and Miquette Giraudy. 'N-Port' presents a real evolution of Mirror System, the deeper and more introspective side of the 'System experience' - a coming of age. It has a unique, dreamy, deep electronic house sound that oozes class and maturity. Featuring collaborations with Alex Paterson (of The Orb) on the rolling vibrant ambient 'spoken word' hip house deep groove 'Warn The West' and Jam El Mar (of Jam & Spoon) on the Balinese excursion 'Batu Bolong', which Jam has also contributed his own winning Remix on. Jam previously collaborated with System 7 on 2 tracks on the Phoenix album, including the wondrous 'Space Bird' track that was subsequently remixed by Dubfire. Also on 'N-Port':- Mirror System champion the track 'Free Cloud' of Israeli techno-trance star Yuli Fershat (Perfect Stranger) with their remix which has been a staple in their Mirror System live sets for the last two years. The slinky early set/early hours tech-tinged groove of 'Chic Psychedelic (N-Port Version)' gets you moving, or you can chill out deeply in the sonic ambient waves of the guitar-flecked 'Blue Ocean'.
On the Way to Ozora 2017 – PHOBOS
We have set our sails for O.Z.O.R.A. 2017 and we are on our way. For this edition we're joined again by the Looney Moon flagshipped Phobos LooneyMoon, dj and label manager with Robi Dj Fog, to check out what's been happening since our last interview with him. During his all new set you can read the news in The Ozorian Prophet. ON AIR: 14 JAN SAT 4pm CET RERUNS: 15 SUN 8am, 16 MON 12am midnight
radiozora.fm
Timeline Photos
photo
2017-01-13 21:00:22
OZORA One Day in Paris
DANCE ON THE PLANET
video
2017-01-11 14:26:29
One Day in Tokyo 2015 after movie
Landsick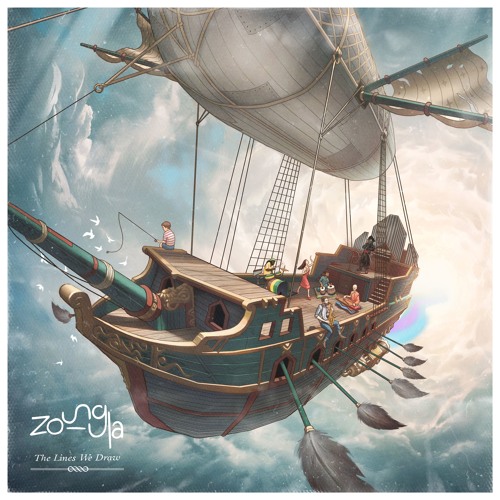 soundcloud.com
Comentarios
Comparta su opinión de este festival
Sitio Web ozorafestival.eu Categoría Dance / Electrónica Visitas 20,000-30,000
Facebook Twitter Google Edición de este festival Subir de fondo
29.7 - 3.8 2014 (pasado)
6.8 - 11.8 2013 (pasado)
7.8 - 12.8 2012 (pasado)
2.8 - 7.8 2011 (pasado)
Otros festivales de este estilo: Dance / Electrónica