Ozora Festival 2016
Hungría
Ozora Festival
http://fests.eu/es/festival/ozora/
2014-07-29
2014-08-03
Hungría
20,000-30,000
Muro
O.Z.O.R.A. Festival
ozorafestival.eu
Timeline Photos
photo
2016-09-23 22:38:31
ON AIR NOW is Re-Live The DOME Monday on radiOzora's Chill Channel. You can also catch both the MAIN STAGE & The DOME vibes tomorrow from 4pm CET. Check the timetable below. Hope you have a great time-traveling. The DOME Monday / from Friday 4pm CET on the Chill channel 04:00pm CET – Mental 07:03pm CET – Bodoo 10:24pm CET – Dzadzakin 11:34pm CET – Modern Errors 01:33am CET – Liminal Roots 03:32am CET – Mettakin 06:08am CET – Sufi's Life 08:07am CET – Peter Bernath Vs Naga MAIN STAGE Tuesday / from Saturday 4pm CET on the Trance 4:00pm CET – Shakta 5:21pm CET – Liquid Ross 6:54pm CET – Southwild 8:24pm CET – Irgum Burgum 9:51pm CET – Yaminahua 10:51pm CET – Disc Junkey 0:54am CET – Psibindi 1:59am CET – Middle Mode 3:28am CET – Manmachine 4:53am CET – E-Clip The DOME Tuesday / from Saturday 4pm CET on the Chill channel 4pm CET – Beta 6:25pm CET – Polarize 8:34pm CET – Banco De Gaia DJ set 10:35pm CET – Ajja & Tanina
Alpha Portal
video
2016-09-23 20:07:44
Debuting at this year's O.Z.O.R.A., much to our pride and joy, here's another great fusion of masterful psyvibes and the fruit of yet another beautiful friendship called ALPHA PORTAL between Ace Ventura by Yoni Oshrat and Astrix Avi.
O.Z.O.R.A. Festival 2016 by Gotticon
photo
2016-09-21 20:58:03
World Peace Days
It is not about the day...
ozorianprophet.eu
Juno-Reactor
video
2016-09-19 19:09:06
As usual, Juno Reactor made one of the most spectacular and monumental shows on the Main Stage in 2016. Thanks to the JR band and the Mutants for this never-to-be-forgotten production. Keep rockin'!
Timeline Photos
photo
2016-09-17 16:20:52
The 'Re-Live MAIN STAGE Monday | O.Z.O.R.A. 2016 Recordings' starts @ 4pm CET on radiOzora's Trance channel. Timetable: 04:00pm CET – Earthling 05:30pm CET – Virtual Light 07:00pm CET – Fungus Funk 08:30pm CET – Nigel 10:00pm CET – Groovebox 11:30pm CET – Alien Project 01:00am CET – Hypnocoustics 02:30am CET – Ritmo 04:00am CET – Grouch
GOA GIL & ARIANE - Live @ O.Z.O.R.A. 2016 Dome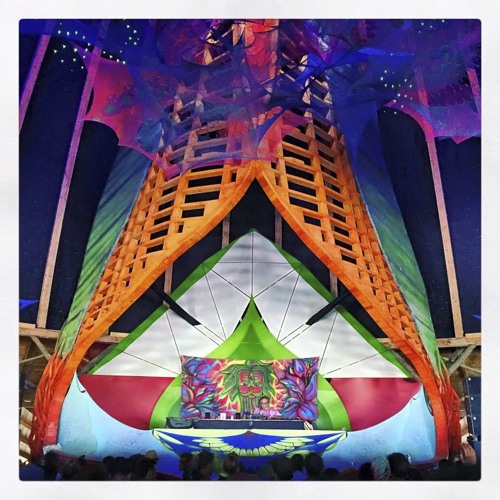 UPLOADED - ARIANE's warm up set followed by the mega GOA GIL set (7 x 4 hours full power). Om Namah Shivaya
soundcloud.com
O.Z.O.R.A. Festival 2016 by DIM PAN
photo
2016-09-13 16:57:16
All the prismatic colors of our oneness shine through the monochrome shots of Dim Pan, catching all the brightness of our Ozorian 'pressence'.
Radiozora
LINE UP: (each of the sets are 1,5 hours long) Metha Katamii vs DJ Tsubi Szamy Gerő Ad-M & Yury Rook Gahabbi b2b Vektor Equilibrium Psyletzky Digital Rise Jack Botond Kezo Gézu & Pétör Freakin' Disco
radiozora.fm
Comentarios
Comparta su opinión de este festival
Sitio Web ozorafestival.eu Categoría Dance / Electrónica Visitas 20,000-30,000
Facebook Twitter Google Edición de este festival Subir de fondo
29.7 - 3.8 2014 (pasado)
6.8 - 11.8 2013 (pasado)
7.8 - 12.8 2012 (pasado)
2.8 - 7.8 2011 (pasado)
Otros festivales de este estilo: Dance / Electrónica