Voodoo Experience Festival 2016
Estados Unidos
Voodoo Experience Festival
http://fests.eu/es/festival/voodoo-experience/
2014-10-31
2014-11-02
Estados Unidos
Muro
Timeline Photos
photo
2016-09-26 04:28:00
Explore the Voodoo Music + Arts Experience Lineup by Day and grab your 1-Day or 3-Day Tickets today!
Foals' Yannis Philippakis On The 'Freedom' And Enduring Influence Of Primal Scream's 'Screamadelica' | NME.COM
Yannis from Foals chatted with NME about how Primal Scream influenced him.
www.nme.com
Band of Horses: Casual Party - The Tonight Show
video
2016-09-25 17:33:01
Did you catch Band of Horses on The Tonight Show Starring Jimmy Fallon?
Behind the Scenes of Cage the Elephant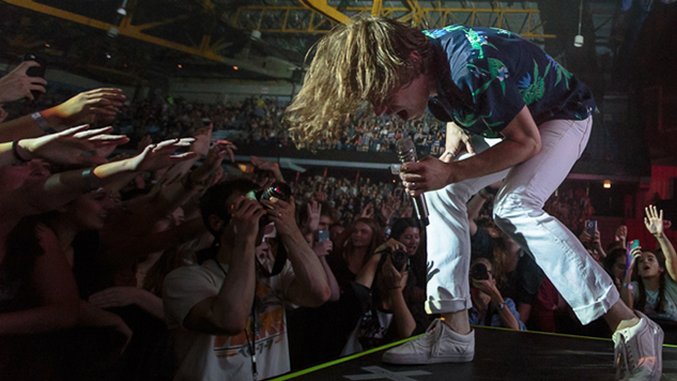 Go behind-the-scenes on tour with Cage the Elephant.
www.pastemagazine.com
Tickets
We're bringing Tool, Arcade Fire, The Weeknd & more to the Voodoo Music + Arts Experience. 1-Day and 3-Day Tickets are on sale NOW!
www.voodoofestival.com
HOME
Celebrate the 10th Anniversary of Steve's blocked punt and help Team Gleason, check out Gleason Gras! #nowhiteflags #neverpunt #whodat
www.gleasongras.org
Kevin Gates Shaves Head To Support Make-A-Wish Cancer Patient
Kevin Gates shaved his head in a show of support for a young fan being treated for cancer.
hiphopdx.com
Tory Lanez's 'Luv' Hits No. 1 on Mainstream R&B/Hip-Hop Chart
Tory Lanez' "Luv" is at Number 1 on the R&B charts!
www.billboard.com
The Weeknd to Kick Off New 'SNL' Season as Musical Guest
The Weeknd will be the first musical guest for the 42nd season of Saturday Night Live!
www.billboard.com
Timeline Photos
photo
2016-09-23 20:14:02
The Voodoo Music + Arts Experience Schedule will be revealed next week. Join the Voodoo Tribe E-List for updates:
Comentarios
Comparta su opinión de este festival