Fests.eu provides latest news for 1000+ festivals all over the world
Electric Daisy Carnival Festival 2017
Las Vegas, United States
Electric Daisy Carnival Festival
http://fests.eu/festival/electric-daisy-carnival/
2014-06-20
2014-06-22
Las Vegas, United States
> 100,000
Feed
Timeline Photos
photo
2017-03-24 04:02:00
Flossin'. ⚠️
Timeline Photos
photo
2017-03-23 03:02:00
A meadow in the desert.
cosmicMEADOW - EDC Las Vegas 2017
video
2017-03-22 23:00:00
Where the grandstand meets the grass—cosmicMEADOW hosted by Audiotistic.
Factory 93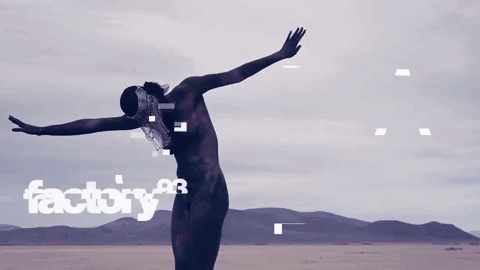 Groovin' tunes are ahead.
media.giphy.com
Timeline Photos
photo
2017-03-21 23:01:00
Looking for the best way to get to the Speedway for EDC Las Vegas? Leave the driving to us by booking a seat on an Official EDC Las Vegas Shuttle, the only group transportation option that drops you off right at the gates of EDC. To help make your journey even smoother this year, we're offering security pre-check to all our passengers. Get screened before you board the shuttle, enjoy your ride to the Speedway, then simply scan your wristband upon arrival and head straight into the festival through a dedicated entrance. Here are more benefits to booking an Official EDC Shuttle: • Only shuttle that drops you off and picks you up right at the door – least amount of walking required • Shaded tents and misters to cool you down • Security pre-check • Restrooms at every shuttle stop • On-board restrooms on most shuttles • Dedicated route for faster drive time • Free water at all shuttle stops • Secure pickup locations • Friendly customer service staff at each location • On-call mechanics for any issues
Timeline Photos
photo
2017-03-21 20:18:32
⚡️
Timeline Photos
photo
2017-03-21 02:02:01
Timeline Photos
photo
2017-03-20 21:35:56
We're going big for EDC Week once again! Check out the music behind our Las Vegas takeover!
Timeline Photos
photo
2017-03-19 23:48:00
180 feet of litness.
gph.is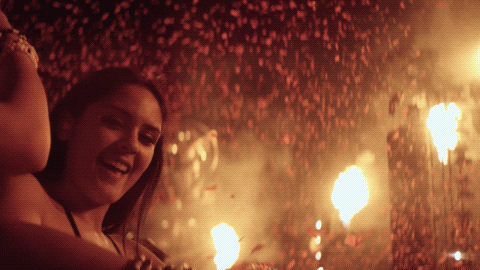 Love is kinetic. ❤️
gph.is
Comments
Share your opinion of this festival
Website electricdaisycarnival.com Category Dance / Electronic Visitors > 100,000
In 2014 The Electric Daisy Carnival 2014 will make its fourth anniversary in Las Vegas.
Multiple stages of electronic music and events at the Las Vegas Motor Speedway as well as luxury hotels and low rate hotels for afterhours party's.
The festival brings Insomniac's signature over-the-top production and creative elements including elaborately designed stage production and lighting, pyrotechnics, dancers and acrobats, roaming theatrical performers, interactive art installations and amazing music, with many new surprises for visitors to discover.
In 2013 a sold out crowd of 345,000 fans came together over three days. It is claimed to be North America's largest dance music festival. Line-up 2013 included Knife Party, Avicii, Hardwell, Afrojack.
The 2014 line-up is yet to be announced, tickets went on sale December 2nd.
Facebook Twitter Google Edit this festival Upload background
20.6 - 22.6 2014 (past)
Other festivals in this style: Dance / Electronic