Fests.eu provides latest news for 1000+ festivals all over the world
PARAL·LEL Festival 2017
Guardiola de Berguedà, Barcelona, Spain
PARAL·LEL Festival
http://fests.eu/festival/paral-lel/
2016-09-02
2016-09-04
Guardiola de Berguedà, Barcelona, Spain
Feed
Timeline Photos
photo
2017-03-13 15:56:45
I normally don't like to contribute to an all ready flooded internet feed of thank-yous and gig announcements, but these past few weeks just reminded me of how happy i am being able to do this music thing. So thank you to everyone who i've met and played for recently. Thank you for listening, keeping an open mind and being nice people. Next up is Medellín and Freedom Festival on Saturday. Photography by Oleg Vatalev
Timeline Photos
photo
2017-03-09 12:11:24
Greetings from palm island. There's a weekend ahead: Thursday at Analog Room, Dubai Friday at Oval Space, London (live) Saturday at Lanna Club, Gijón
Timeline Photos
photo
2017-02-14 20:16:57
Ulwhednar - Nettuno Marina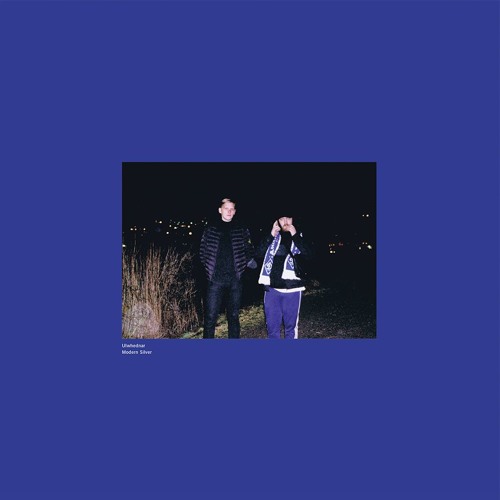 Ulwhednar - Modern Silver LP is out next week. Pre-order:
soundcloud.com
'A.Rashim & H. Bergqvist - Tales Of Ordinary Madness' off Trouble 003 (2017)
"During the cold winter of 2009, two music hungry nerds by the name of Abdulla Rashim & Henrik Bergqvist went out to the countryside with two monitors and some VERY sparse equipment to jam. We feel that this track is an interesting insight into the early developments of these two artists." Trouble in Paradise 003 2017 Thank you for everything Henrik!
soundcloud.com
Timeline Photos
photo
2016-12-31 19:22:42
Thank you everyone for this year. Photo from the Caucasus mountains earlier today. See you tonight Bassiani <3
Avi Musaifi - Qarva (Abdulla Rashim Remix)
video
2016-12-19 15:00:31
This new remix for Bassiani is it out now. See you at NYE Tbilisi <3
B2 Abdulla Rashim - Proceeding To Infinity [Northern Electronics 2016]
video
2016-12-01 14:21:56
End/New beginnings... 03/12 Extrema Noir, Hasselt 09/12 Inkonst, Malmö 10/12 Isola, Tallinn 16/12 Propaganda, Moscow 17/12 Under Bron, Stockholm 31/12 Bassiani, Tbilisi
B1 Abdulla Rashim - Of Water And The Spirit [Northern Electronics 2016]
video
2016-11-02 23:10:28
Of Water and the Spirit 12" is out since last week and the title track just went online.
Timeline Photos
photo
2016-10-14 19:44:55
NE34 Abdulla Rashim - Of Water and the Spirit. Out on Northern Electronics in 10 days together with two new tapes from Norin and Isorinne. Pre-orders: Listen:
Comments
Share your opinion of this festival