Fests.eu provides latest news for 1000+ festivals all over the world
Punk Rock Holiday Festival 2017
Tolmin, Slovenia
Punk Rock Holiday Festival
http://fests.eu/festival/punk-rock-holiday/
2014-08-05
2014-08-09
Tolmin, Slovenia
0-10,000
Feed
PUNK ROCK HOLIDAY 1.6 Official Aftermovie
video
2017-03-20 20:30:37
After movie we published yesterday on FB has over 20k views already! Check if you see any changes in YT version ;)
PUNK ROCK HOLIDAY 1.6 AFTER MOVIE
video
2017-03-19 21:00:50
The wait is over! Check out all the crazy & unforgettable moments once again captured on camera! ;) #prh2016 #prhaftermovie
status
2017-03-19 20:19:28
20:00 movie time! #prh2016 #aftermovie
giphy.com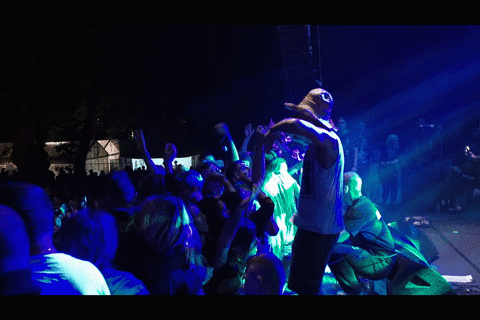 After movie is ready for the upload! We're gonna publish it this Sunday at 8 pm. Get hyped! ;)
giphy.com
Timeline Photos
photo
2017-03-13 11:29:49
A shot from an aftermovie! Coming up really soon now! And daily splits and and and... get ready, spring is already here ;) #AntiFascistAction
Punk Rock Holiday 1.6 - Album 3
photo
2017-03-09 16:42:55
photo: Stipe Surachttp://www.rocknrolldeluxe.com/
This is the World's Most Sustainable Country
Slovenia - National Geographic Travel magazine recognizes this year's leaders in sustainable tourism.
www.nationalgeographic.com
Timeline Photos
photo
2017-03-08 22:03:32
Sorry for being late! Happy international womens day! I come from a town in Slovenia known for the first march for equal rights in ex-Yugoslavia and hopefully, no such history will ever repeat itself...
Propagandhi
Looking forward to some new songs from Propagandhi in Tolmin?
www.skatepunkers.net
Timeline Photos
photo
2017-03-07 20:08:58
Don't know if you noticed, but we stocked our buddies at Bird Attack Records with some tickets too and now they offer them in 2 great vinyl bundles! #supportyourfavoritebands Bundle A is Darko, Straightline & After the Fall. Bundle B is Antillectual, Wraths & SUCH GOLD! Probably the very last tickets available and you can order them here:
Comments
Share your opinion of this festival
Website www.punkrockholiday.com Category Punk Visitors 0-10,000
2013 LINEUP: MILLENCOLIN PROPAGANDHI ANTI-FLAG SNUFF STRIKE ANYWHERE H2O THE CASUALTIES ATLAS LOSING GRIP SWINGIN' UTTERS YOUR DEMISE THE MENZINGERS MUTE IMPLANTS KNUCKLEDUST THE MAHONES THE AGGROLITES CITY SAINTS (PERKELE SIDE PROJECT) ARGIES ASTPAI +MANY MORE Pure passion, refreshing energy, adrenaline, new name and a fresh start on the most exceptional location! This is Punk Rock Holiday! With it's first edition in 2011, we managed to create the biggest punk-rock festival in the region. On top of it all, we chose the most beautiful festival venue in Europe, at the breath-taking confluence of river Tolminka and the amazing Soča river in Tolmin, Slovenia, which offers not only the usual festival experience, but an unforgettable holiday feeling. The 2011 festival line-up consisted of the strongest international punk rock bands on tour in Europe at the time. Starting with NOFX and Bad Religion, 2 major headliners on most of the festivals around the World, followed by the names like Hot Water Music, Bouncing Souls, Strung Out, Street Dogs, The Real McKenzies, Total Chaos, The Toasters,Berlin's Jingo de Lunch, Crushing Caspars, South African majors Hog Hoggidy Hog, Austrian headliners 3 Feet Smaller, Italian ska-core attraction Talco and the finest local punk rock acts Red Five Point Star, In-Sane, Backstage, Kreshesh Nepitash..., making for an exceptional line-up never before seen in these parts of Europe. The winning line-up brought more than 5.000 punk rock fans mostly from Slovenia, Italy, Croatia, Austria and also other European countries who really enjoyed the exceptional location so the festival has all the potential to grow in future.
Facebook Twitter Google Edit this festival Upload background
5.8 - 9.8 2014 (past)
10.7 - 14.7 2013 (past)
Other festivals in this style: Punk