Fests.eu provides latest news for 1000+ festivals all over the worls
Punk Rock Holiday Festival 2016
Tolmin, Slovenia
Punk Rock Holiday Festival
http://fests.eu/festival/punk-rock-holiday/
2014-08-05
2014-08-09
Tolmin, Slovenia
0-10,000
Feed
2917: Back to the top Documentary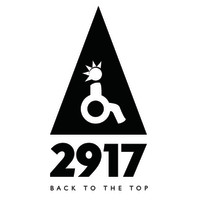 ATTENTION! Our friends Vodka Juniors from Greece have informed us about this amazing 2917 Documentary "about the real life events of a punk rocker who had an accident and got stuck in a wheelchair and now he is about to do the impossible and climb the highest mountain in Greece (2917m) with his wheelchair." Check the trailer attached to the linked crowdfunding campaign and help with a donation, so this project can be realized. Thank you!
www.indiegogo.com
Off With Their Heads - Hospitals Full Album
video
2016-06-23 18:00:00
Bad, sad news! Off With Their Heads are cancelling their summer tour again due to illness in the family (see official statement below)! We wish Ryan and his family well and hopefully see them rocking out next year! Hey everyone. I am crushed to say that Off With Their Heads is going to have to cancel our 2016 UK and European dates. I don't in any way enjoy backing out of plans, especially when other people's hard work is involved. Furthermore, this is the 2nd Euro tour in a row that we have to back out of. Unfortunately, I had to make a call on this. The same family member that I had to stay back and help out with last summer had a bit of an unexpected turn. I cannot in good conscience leave my loved ones for an extended period of time right now. I need to focus on supporting these people and raising funds to ensure that the next phase of treatment happens with as little stress and worry as possible. Instead of touring internationally, I will be working on benefit shows and doing my best to help out at home. At the end of the day, it came down to this: I would rather never tour in my band again if it was between these people's well being and losing out on musical opportunities. We will be back, but we wont be planning anything until I can be sure everything will be alright. Fingers crossed that it's sooner than later. We apologize, but hope you will understand. - Ryan and OWTH
Win tickets for Brakrock & Punk Rock Holiday!
Since a lot of you is looking for a ticket, with a bit of luck, here's one free option! Including Brakrock Ecofest ticket, so you can extend the fun!
www.punkrocktheory.com
Timeline Photos
photo
2016-06-23 12:04:36
The bus from Belgium and Netherlands is sold out! There's still seats available in both buses from Germany, so check the link and book your seat on a party bus asap ;)
Punk Rock Holiday 1.6 Warm Up: Golliwog, HARRY, the Mor(r)ons, KID Control
event
2016-06-23 11:44:25
Another warmup approaching! With Golliwog, Harry, The Mor(R)ons, Kid Control, skate session + the kings of after parties - Everything Goes!!!
www.facebook.com
Punk Rock Holiday
photo
2016-06-22 14:16:45
We picked 2 winners! Sebastiaan Van Heesvelde and Miquitte Michielsen are going to Jera On Air JERA ON AIR 2016 OFFICIAL Have fun!
Hellfest Open Air Festival
video
2016-06-19 20:36:51
Love this band Sick Of It All! No pretentious lights, no stage scene, no special effects, just 4 guys on stage delivering the best hardcore show! #soia Can't wait for August!
Descendents - "Victim Of Me"
video
2016-06-18 16:10:10
Descendents new live video for a new song from an upcoming album. Nothing else to say here... can't wait for august!
Timeline Photos
photo
2016-06-17 20:36:06
Hey people! We're giving away 2x2 combi tickets including camping for this cool festival Jera On Air! Share and comment below and on Monday we pick 2 lucky winners! Enjoy the weekend! Summer is here!
Timeline Photos
photo
2016-06-14 10:23:07
Tonight we roar! Dropkick Murphys at Cvetličarna TIMING: 20:00 vrata/doors 21:00 pigsparlament 22:00 Dropkick Murphys after: Rope (Everything goes) Only 50 tickets left at the doors!
Comments
Share your opinion of this festival
Website www.punkrockholiday.com Category Punk Visitors 0-10,000
2013 LINEUP: MILLENCOLIN PROPAGANDHI ANTI-FLAG SNUFF STRIKE ANYWHERE H2O THE CASUALTIES ATLAS LOSING GRIP SWINGIN' UTTERS YOUR DEMISE THE MENZINGERS MUTE IMPLANTS KNUCKLEDUST THE MAHONES THE AGGROLITES CITY SAINTS (PERKELE SIDE PROJECT) ARGIES ASTPAI +MANY MORE Pure passion, refreshing energy, adrenaline, new name and a fresh start on the most exceptional location! This is Punk Rock Holiday! With it's first edition in 2011, we managed to create the biggest punk-rock festival in the region. On top of it all, we chose the most beautiful festival venue in Europe, at the breath-taking confluence of river Tolminka and the amazing Soča river in Tolmin, Slovenia, which offers not only the usual festival experience, but an unforgettable holiday feeling. The 2011 festival line-up consisted of the strongest international punk rock bands on tour in Europe at the time. Starting with NOFX and Bad Religion, 2 major headliners on most of the festivals around the World, followed by the names like Hot Water Music, Bouncing Souls, Strung Out, Street Dogs, The Real McKenzies, Total Chaos, The Toasters,Berlin's Jingo de Lunch, Crushing Caspars, South African majors Hog Hoggidy Hog, Austrian headliners 3 Feet Smaller, Italian ska-core attraction Talco and the finest local punk rock acts Red Five Point Star, In-Sane, Backstage, Kreshesh Nepitash..., making for an exceptional line-up never before seen in these parts of Europe. The winning line-up brought more than 5.000 punk rock fans mostly from Slovenia, Italy, Croatia, Austria and also other European countries who really enjoyed the exceptional location so the festival has all the potential to grow in future.
Facebook Twitter Google Edit this festival Upload background
5.8 - 9.8 2014 (past)
10.7 - 14.7 2013 (past)
Other festivals in this style: Punk