Fests.eu provides latest news for 1000+ festivals all over the world
Snowboard Garden Festival 2017
France
Snowboard Garden Festival
http://fests.eu/festival/snowboard-garden/
2014-10-16
2014-10-18
France
20,000-30,000
Feed
Alt. 1326 PARK Col de Porte
Le Col de Porte se remet en place avec un joli park qui n'en est qu'au commencement: 3 boxes et 2 kickers, avec en plus une nocturne prévue pour jeudi 26 janvier! Alors on se donne RDV la bas !
www.facebook.com
Robin Cretinon Photo / Video
video
2017-01-06 18:38:16
Notre filmeur qui a réalisé tous les derniers reports du Snow Garden est talenteux! il vient de sortir un peu edit retraçant sa 1ère année en tant que pro. Nous on aime, alors on partage. Retrouvez des images inédites du Snow Garden 2016 et quelques autres projets... #mercirobin #longuevie #sharingiscaring
Workers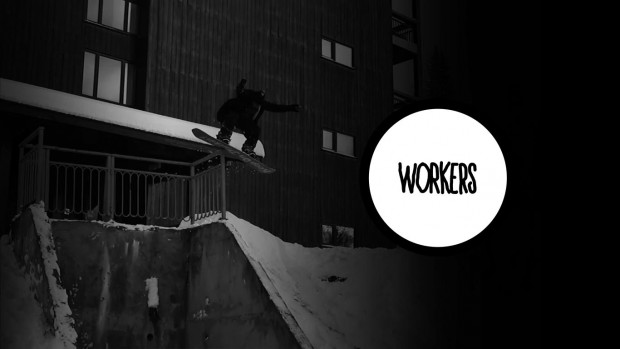 Petit plaisir du soir, la Workers est en ligne !
www.bangingbees.com
Almo Film
video
2016-12-07 09:26:23
Dans ce 1er chapitre de Crétins des Alpes d' Almo Film, immersion dans un des moments favoris de @Victor Daviet : empiler des blocs de neige pour se catapulter !
Victor Daviet Insight Full Part — Available for 48 hours
C'est toujours bon de revoir la part de Victor Daviet dans la dernière TransWorld SNOWboarding Insight !
snowboarding.transworld.net
TransWorld SNOWboarding
A défaut de voir nos montagnes se couvrirent de poudreuse, regardez la dernière prod de Different Direction 'Gold For The Soul' qui elle en est remplie !
snowboarding.transworld.net
Real Snow Backcountry 2016
Les #RealSnowBackcountry sont de retours avec encore une fois un gros casting : Bode Merrill - Bryan Iguchi - John Jackson - Eric Jackson - Mikey Rencz - Scotty Lago. Appréciez et votez !
xgames.espn.com
Method Snowboarding Magazine
video
2016-11-22 18:20:10
Séance de rattrapage ! Le 1er film Method Snowboarding Magazine est en ligne ici : De quoi se motiver encore avant de monter à Val Thorens ce weekend !
Act Snowboarding magazine
video
2016-11-14 17:20:35
Quand Act Snowboarding magazine embarque les français du team Vans pour un trip de fin de saison sur les cols des Alpes et confie la prod à Almo Film, ça plaisante pas !
The Eternal Beauty Of Snowboarding
video
2016-11-03 16:44:00
La perle des films de l'année est signée Jérôme Tanon ! The Eternal Beauty Of Snowboarding est maintenant en ligne. Si vous ne l'avez pas encore vu, rattrapez vous vite !
Comments
Share your opinion of this festival