Flow Festival 2016
Finlande
Flow Festival
http://fests.eu/fr/festival/flow/
2014-08-08
2014-08-10
Finlande
Mur
Mikko Joensuu: Warning Sign (Official Music Video)
video
2016-04-29 13:31:25
Watch Mikko Joensuu's beautiful music video for his breathtaking second single 'Warning Sign', from 'Amen 1'!
Stormzy Blazes A Return With 'Scary'
Stormzy is back with some absolute fire
www.clashmusic.com
Anderson .Paak Delivered the Best Set of Coachella | NOISEY
Noisey/VICE gives some love to Anderson .Paak for his Coachella set: "It was also the best of the festival, a performance people will talk about until the molly and THC has mangled every last drop of long-term memory." Catch Anderson .Paak & The Free Nationals at Flow Festival on Sunday 14th August.
noisey.vice.com
#SuvilahtiDIY - flow
video
2016-04-20 16:39:19
Suvilahti DIY skatepark (Suvilahden Skeittiparkki) was shining like a diamond at Flow Festival last year ☀ The construction crew wants to fill the last remaining space on the park and that's where they need your support! Go to and see how you can help them!
Coachella is losing its sh*t over Sia's performance
Last weekend Sia took over the desert at Coachella, and "gave the concert performance of a generation". Stream the show and read more about what went down during her performance on Consequence of Sound!
consequenceofsound.net
Timeline Photos
photo
2016-04-11 10:50:08
Volunteer applications are now open! Join the festival team and take part in making Flow Festival 2016! Read more and apply to volunteer:
Travel guide to... Music festivals in Europe for 2016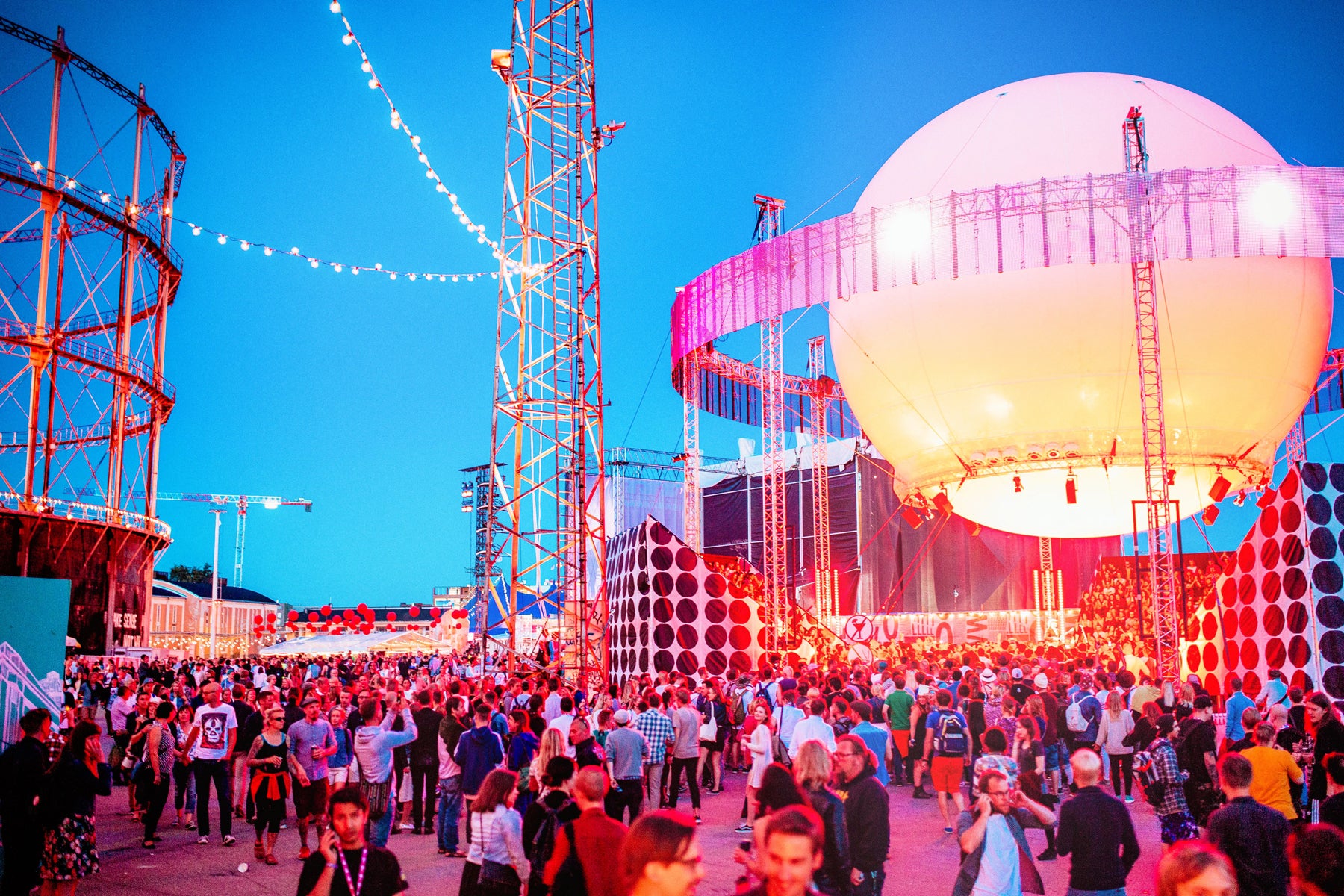 Thanks to The Independent for including Flow to this year's festival guide!
www.independent.co.uk
status
2016-04-08 13:52:05
M83's highly anticipated album 'Junk' is out now, and it gets 10/10 review from Q Magazine: "Junk is deeply uncool, uncoolly deep, and utterly magnifique". Listen to it on Spotify below! Another brand new album that is worth of listening to, 'Ohi' by Khid, takes Finnish grime to another level! Listen to it at
Timeline Photos
photo
2016-04-07 10:12:00
New acts ahead! ANOHNI, the lead singer and songwriter from Antony and the Johnsons, arrives to Flow to represent her new album, Hopelessness with Oneohtrix Point Never. Also joining to spice up the already extensive line-up are the British vocal punk purveyors Savages, the next global pop superstar Dua Lipa and the Finnish chart toppers Ruger Hauer feat. Regina. Read more about the artists here:
F is here!
video
2016-04-06 14:05:37
F is here! F is the new magazine of Flow Festival – hailing from Helsinki, Finland. It's portraying a city of loud music, free art, honest cuisine and weird fashion. Relish it! Find your free copy from selected locations or download your digital copy from our website:
Commentaires
Partagez votre opinion de ce festival