Ultra Europe Festival 2016
Croatie
Ultra Europe Festival
http://fests.eu/fr/festival/ultra-europe/
2014-07-11
2014-07-13
Croatie
50,000-60,000
Mur
Timeline Photos
photo
2016-05-29 15:00:00
ULTRA BEACH TICKETS RUNNING LOW! The biggest pool party in Ultra history will sell out soon...get your tickets now if you don't want to miss a giant rave with Robin Schulz and Don Diablo on the decks, and 5000 party people in the pool! www.ultraeurope.com/tickets/ultra-beach
Timeline Photos
photo
2016-05-28 15:00:00
Sea, Sun and Ultra Europe...What else do you need? #DestinationUltra #UltraEurope #UE2016 www.ultraeurope.com
Timeline Photos
photo
2016-05-27 20:15:00
You can't make it for the whole Ultra Europe Festival, but still want to experience the party of the year? No problem: 2 Day and 1 Day Tickets are now available, in limited quantities! #UltraEurope #UE2016
Timeline Photos
photo
2016-05-26 18:35:29
//////\\\\\\ WIN ULTRA EUROPE TICKETS + CAMPING! \\\\\\////// Tell us what is the best thing about Beachville, the official Ultra Europe camping, for a chance to win 2x Ultra Europe 3 Day ticket, and 2x Beachville camping ticket! The winner will be the most liked comment by monday 30/05, 6PM CET! #Beachville #UltraEurope #BeachParty
i.imgflip.com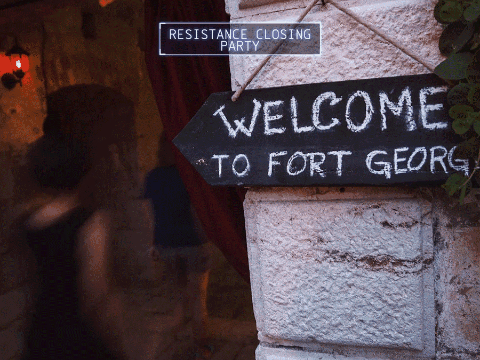 Ultra Europe saves the finest destination for the last chapter of Ultra Music Week 2016! Resistance Closing Party will take place on the breathtaking island of Vis, and those who will be there will remember it for a lifetime!
i.imgflip.com
Timeline Photos
photo
2016-05-24 19:29:39
Keep calm and always smile...you're at Ultra Europe!
Ultra Europe's cover photo
photo
2016-05-23 20:13:09
Timeline Photos
photo
2016-05-23 13:15:30
It's Ultra Monday, and we have a special promotion for our beloved Ultranauts! Buy your Ultra Europe ticket today with your MasterCard and get a 10% discount! Offer only valid on May 23rd, until 23:59 CET, through this link: Enjoy :)
i.imgflip.com
Sam Feldt, Robin Schulz and Don Diablo will be taking over the decks at Ultra Beach this year, in the incredible surroundings of Hvar island...Don't miss out the biggest Ultra Pool party to date, it will be epic!
i.imgflip.com
Timeline Photos
photo
2016-05-21 15:00:00
Feeling adventurous? Then think about going for a hike, off the beaten tracks in the hills surrounding Dubrovnik...Breathtaking landscapes guaranteed! #UltraEurope #UE2016 #croatiafulloflife
Commentaires
Partagez votre opinion de ce festival