Lost Theory Festival 2016
Croazia
Lost Theory Festival
http://fests.eu/it/festival/lost-theory/
2014-07-22
2014-07-28
Croazia
10,000-20,000
Muro
Katarina Luka Photography
photo
2016-10-24 17:35:28
Thanks to all who were a part of Lost Theory 2016, first pictures, videos & official statement on our new website : More news coming soon ;) Album by Katarina Luka Photography
Lost Theory 2016
video
2016-08-25 14:16:37
Lost Theory 2016 is ON, still 100 tickets at the gate for people without campervan, we keep campervan space for presale-buyers.
Lost Theory 2016
photo
2016-08-22 00:19:39
by Katarina Chapora
Timeline Photos
photo
2016-08-15 23:52:39
Last tickets at
Timeline Photos
photo
2016-08-13 16:18:16
We will close the ticket-sale on Tuesday 10PM local time! We will keep only a few ticket at the gate so come early, camping opens on Monday 10AM.
MEANDRO DEL MELERO
video
2016-07-25 17:23:00
Open your heart, expand your mind, dance til you pop and let the arms of mother nature surround you for a big psychedelic hug! A uniquely beautiful, natural gem awaits you for an unforgettable Lost Theory 2016.
gph.is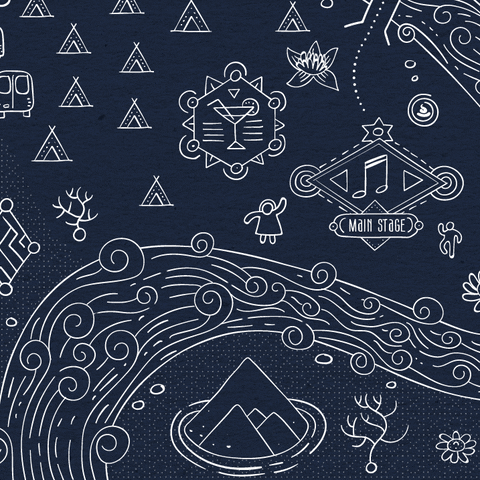 "Follow your heart and let intuition be your guide" .....Also get Interactive and explore the new Lost Theory site with our online map:
gph.is
Timeline Photos
photo
2016-07-06 15:50:42
The Visonarium is the Lost Theory 2016 cultural Hub. We will open up a space to embrace the deeper relevance of our Psychedelic festival culture. A place to come and connect, unwind and expand. Visionary delights from artist Ihtianderson will decorate the space. A gallery showcases his boundless imaginary and uniquely confounding style which will take you on a journey through an 'expression of what is hidden from ordinary human eye, an exploration of what cannot be touched or explain' Tripoteca will be bringing their Cinematic experience for an introspective journey 'Focusing around metaphysical matters, the expansion of consciousness & abstract aesthetics' The movie will be shown throughout the week, amongst other educational films on transformational living. Every evening at Sunset an experience into meditative sounds and the power of the collective through vibration and union will be led by 432 Hz VIBRATIONAL EXPERIENCE – An educational and sensorial WorkShoW taking you beyond the music. Nurture your soul, Give your eyes a feast, and your imagination wings in The Visionarium
Timeline Photos
photo
2016-06-28 21:16:48
10 hours of Psykovsky confirmed to close the mainstage on Sundaynight!
Tripoteca Teaser 2015/2016
The Visonarium is the Lost Theory 2016 cultural Hub. We will open up a space to embrace the deeper relevance of our Psychedelic festival culture. A place to come and connect, unwind and expand. Visionary delights from artist IhtiAnderson will decorate the space. A gallery showcases his boundless imaginary and uniquely confounding style which will take you on a journey through an 'expression of what is hidden from ordinary human eye, an exploration of what cannot be touched or explain' Every evening at Sunset an experience into meditative sounds and the power of the collective through vibration and union will be led by 432 Hz VIBRATIONAL EXPERIENCE – An educational and sensorial WorkShoW taking you beyond the music. Tripoteca will be bringing their Cinematic experience for an introspective journey 'Focusing around metaphysical matters, the expansion of consciousness & abstract aesthetics' The movie will be shown throughout the week, amongst other educational films on transformational living. Nurture your soul, Give your eyes a feast, and your imagination wings in The Visionarium
vimeo.com
Commenti
Condividi la tua opinione su questo festival
Sito www.losttheoryfestival.com Categoria Dance / Elettronica Visitatori 10,000-20,000
Facebook Twitter Google Modifica questo festival Carica sfondo
22.7 - 28.7 2014 (passato)
14.8 - 19.8 2013 (passato)
15.8 - 20.8 2012 (passato)
Altri festival in questo stile: Dance / Elettronica