Fests.eu biedt het laatste nieuws voor 1000+ festivals over de hele wereld
Austin City Limits Festival 2017
Verenigde Staten
Austin City Limits Festival
http://fests.eu/nl/festival/austin-city-limits/
2014-10-10
2014-10-12
Verenigde Staten
Muur
Amplify Austin
Help Austin Parks Foundation win a $1000 prize from #AmplifyATX! Give between 4pm and 4:59pm and help them earn a bass booster prize in the home stretch of this campaign! bit.ly/amplifyAPF
bit.ly
Amplify Austin
Austin Parks Foundation is doing a push for donations tomorrow at 4pm, can you mark your calendars, and give between 4pm and 4:59pm? APF has a chance to win a $1K prize! If you can't be near a computer or your phone at that hour, you can still schedule a gift at: bit.ly/amplifyAPF!
bit.ly
Photos from Austin City Limits Music Festival (ACL)'s post
photo
2017-03-02 18:22:20
Ryan Adams at the very first ACL Fest in 2002 #TBT
Bullock Texas State History Museum presents Common Ground: The Music Festival Experience
Stop by Bullock Texas State History Museum and check-out their new exhibition on the music festival experience, curated by Rock & Roll Hall of Fame!
www.thestoryoftexas.com
Amplify Austin
#AmplifyATX is THIS Thursday and Friday! Just $25 can help Austin Parks Foundation repair a playscape, plant a tree or support a volunteer park adopter. Schedule your gift now at bit.ly/amplifyAPF
bit.ly
When Reality Is More Intense Than Psychedelics: Strand Of Oaks On 'Hard Love'
It's new release Friday! What albums are you excited about today? We're loving the new LP from #ACLFest alumnus, Strand of Oaks.
www.npr.org
Photos from Austin City Limits Music Festival (ACL)'s post
photo
2017-02-13 20:18:55
Congratulations to former ACL Fest performers, Chance The Rapper, Drake, Sturgill Simpson, twenty one pilots, Cage The Elephant, The Chainsmokers, Flume, Maren Morris, Willie Nelson and Gregory Porter on your wins at the 2017 Recording Academy / GRAMMYs!
Timeline Photos
photo
2017-01-11 20:08:14
Insomniac Events & C3 Presents are excited to bring you the first-EVER Middlelands Music Festival! Tickets are on sale NOW:
Do512
Our friends at Do512 are giving you the chance to win Tickets to ACL Fest 2017, TODAY ONLY!
bit.ly
Middlelands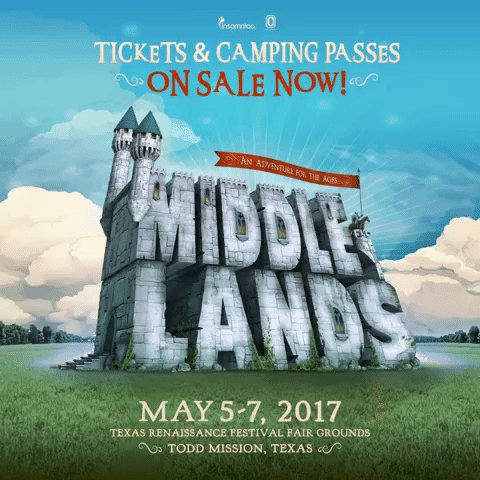 gph.is
Reacties
Deel uw mening over dit festival